Get Targeted Website Traffic & Build Powerful Backlinks by Clicking a Few Buttons? Yup!
Exclusive access goes to the first 200 action-takers only!
Dear friend,
My name is
Konrad Braun
. Together with my friend and business partner
Krish MK
, we got a super powerful traffic generation and backlink building solution for you today that will leave you drooling.
But first, let me ask you this:
How would you like to tap into an under-utilized source of targeted search engine traffic? What if I told you this source also gives extremely powerful backlinks?
Let's get one thing straight:
Google still loves quality backlinks and - more than ever - rewards sites that have them.
Not just any kind of backlinks though. They need to be of utmost quality - coming from sites that have age and authority.
These type of backlinks are rare finds! If you keep reading however, I will show you a way of not only getting, but generating them - on demand, as often as you want, whenever you want - with the click of a few buttons.
And it get's better:
Doing this will not only give your website favor in the eyes of search engines, but it has the potential of also generating you tons of targeted traffic.
It really is a double win-win every time you click
them magic buttons
.
So... what are these sites I am talking about?
They are...
"Document Sharing Sites!"
Top internet marketing gurus have secretly been using them for many years because "they drive a ton of traffic" and also because "they give high PR and authority backlinks".
"My team uses Doc Sharing sites as part of our SEO methods, and it is a great place to get extra exposure" ~ Colin Klinkert | http://www.SecretWebAssets.com
There is one problem though:
manually submitting to each of these sites is tedious and extremely time consuming. Still worth it - absolutely - but I'm certain we'd much rather spend that time doing something more "enjoyable". I'm sure you agree!
This is where DocsRank.com comes in and automates pretty much the entire process for you.
You simply go to each of the 10 sites we show you, sign-up for a free account, and then enter the credentials into the DocsRank.com system. Now it will submit your PDFs to all of them with the click of a button.
Here is a quick walk-through of the beta version!
NOTE: Many New Features have been added since this video. New (better) video coming soon.
The entire system only takes a couple of minutes to setup. Once that is out of the way, you got a monster ready to be used at your command.
DocsRank.com is packed with a dozen very cool features - and we are adding new ones constantly.
Current features allow you to:
upload PDF files from your hard drive
create beautiful PDF files from scratch in just seconds
automatically submit these PDFs to 10 different Doc Sharing sites
spin submission title, description, & PDF text to make each submission unique/legit
submit all report backlinks to "our" Linklicious.me account to help with indexing
turn those backlinks into an easy to manage RSS feed to make indexing a breeze
share the feed through social media sites with the click of a button
ping the feed to Ping-o-Matic with the click of a button
get a completion report showing where your PDFs got submitted
Etc, etc, etc.
Those are just SOME of the AWESOME features DocsRank.com is currently packed with. We are actively adding new features and have a ton of add-ons scheduled for the next couple of weeks alone. This is super exciting.
Future features will:
make content curation from news-feeds a breeze with simple drag & drop style integration
allow you to integrate your favorite spinning tool to create unique PDFs (faster)
auto submit those URLs to your favorite social sharing sites using OnlyWire
include more sites to submit to (we're always working to add more)
Etc, etc, etc.
This is all great, but...
We Need Your Feedback!
Our heads are packed with ideas of possible additions, but here is what it comes down to: We want to make sure we keep going in the right direction with you - the customer - in mind. So we
need
your feedback.
By joining DocsRank.com today, you get access to every one of the incredibly powerful features just described. Additionally - and more importantly - you will have significant influence on the direction we will be taking the system in the months and years to come.
The Exclusive Offer
This is an extremely limited opening. Due to system limitations, we can only let 200 users in at this time.
The current introductory price for everything just described is just $
67/month
$27 per month. You can cancel your subscription at any time, no strings attached.
Once the initial 200 spots are filled, we will close this offer to secure the integrity of the system. Should we ever expand DocsRank.com to handle more customers, the price will go up significantly!
Take advantage of this introductory offer right now for just 90 cents per day!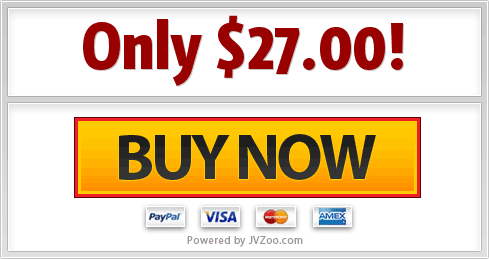 If you have any questions, need support, or have a suggestion, do not hesitate to contact us using the "Contact Us" tab in the menu on top. We are here to help you make the most of DocsRank.com!
At your service,
Konrad Braun & Krish MK
Please Note: Each customer will be submitting to their own set of specified accounts. Even though we do not monitor individual submissions, we do in no way condone anyone spamming the sites with rubbish PDF submissions.

Due to this being a service, no refunds are given once submissions have been made through the system. Although we are reasonable and understand that this is not for everyone, we cannot offer refunds for random "out of the blue" reasons. Thank you for understanding.